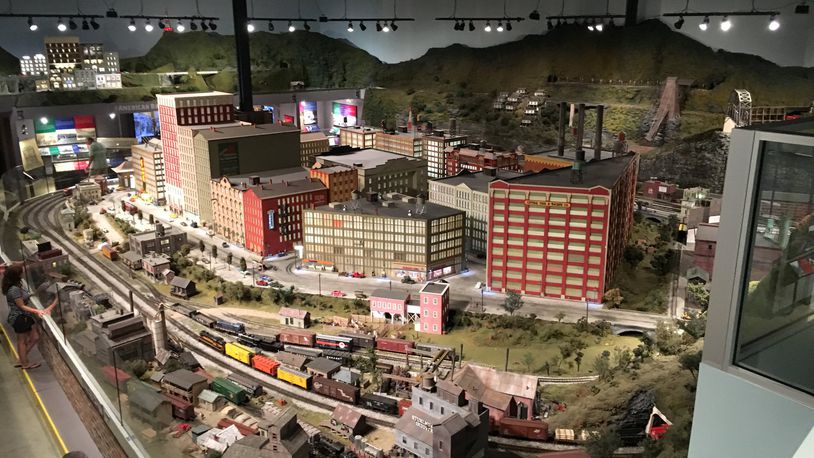 About EnterTRAINment Junction
Voted Ohio's Best Family Entertainment Center, EnterTRAINment Junction is unlike any indoor family entertainment center. You can marvel at the world's largest indoor train display. Slide, climb and play in a children's play area. Discover at the railroading museum and more! It's like a theme park all indoors!
Our 2nd world-class attraction is the A-Maze-N Funhouse – the greatest funhouse on earth.
Plus, from Memorial Day through Labor Day, engineer your own locomotive around a track in a hand-cranked railroad car or ride our narrow gauge train ride.
Additional seasonal and special events for everyone, click here for event dates and information.
For more information visit our frequently asked questions page or call us at 513-898-8000.
Looking for places to stay or more things to do in our area?  Visit Travel Butler County for more information.
Whether you're looking to treat your guests to an evening of family fun or an elegant reception, EnterTRAINment Junction is for you. Come discover how EnterTRAINment Junction is the perfect place for your events.
The multipurpose Expo Center features:
Four thousand (4,000) square feet of usable space that can accommodate groups from 50 to 300
Four additional breakout rooms adjacent to the Expo Center
Tables and chairs are provided (8' banquet, 5' round, 8' and 6' classroom tables)
Accessible loading/unloading area
Wheelchair accessible
Free parking
EnterTRAINment Junction offers you two world-class attractions! Travel through our one-of-a-kind train-themed entertainment center, boasting the largest G-scale train display in the world. Continue your nostalgic journey through our A-Maze-N Funhouse for some good old-fashioned fun!
Our unique and fun environment is the perfect backdrop for any type of event whether it be a small convention, trade show, banquet, or your perfect wedding day.
Planning an event at EnterTRAINment Junction is seamless and easy.
Our experienced staff is ready to assist you and make recommendations to ensure your event is successful and exactly how you picture it.
Casual dining can be provided by our own Junction Café. For your special event, consider an upscale menu from one of three preferred caterers Elegant Fare, Vonderhaar's Catering or Shoelaces Catering.*
No event is too small or too big!
For more information, please call our Event Manager Daniel at 513-676-0077 and don't forget to ask about our Scavenger Hunts and Behind-the-Scenes Tours.
EnterTRAINment Junction is located in West Chester (Butler County, Ohio) just off of I-75 Tylersville Road, Exit 22. We are conveniently located just 25 minutes north of downtown Cincinnati and 25 minutes south of Dayton, Ohio.
Come discover why visitors from all 50 States and 37 Countries have described EnterTRAINment Junction as "simply amazing"!!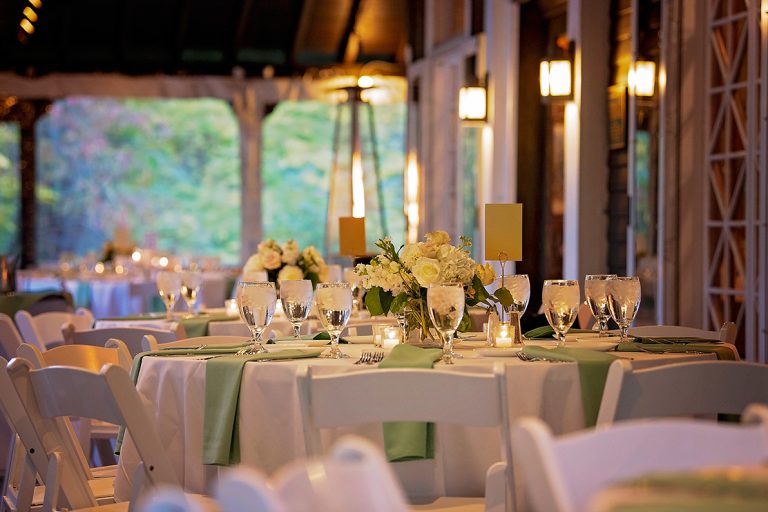 Milford
CAPACITY : 250
LOCATION : Milford