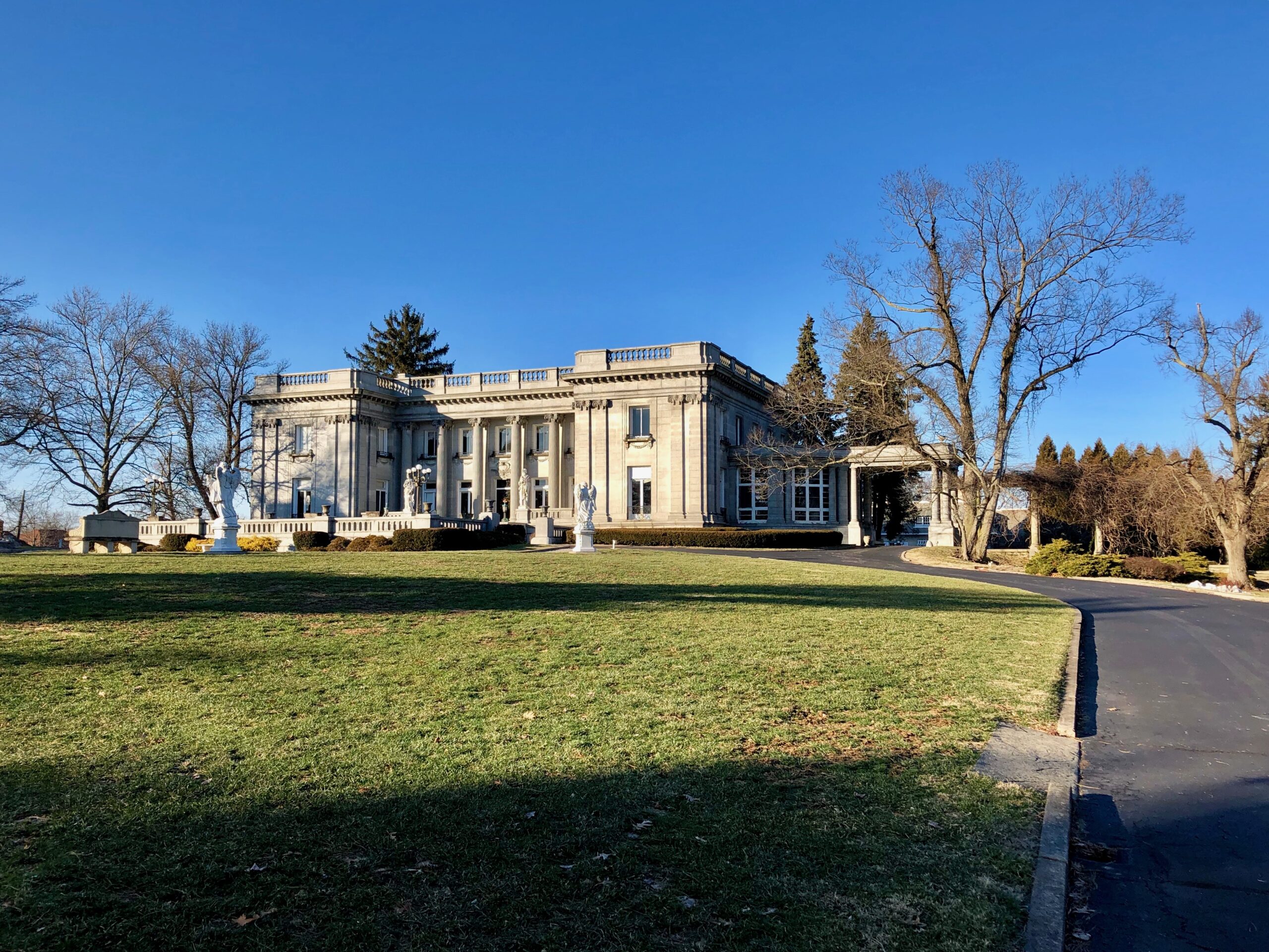 Laurel Court rests on the highest point in Hamilton County, in the Cincinnati neighborhood of College Hill. It was built in 1902-1907 as the home of Peter G. Thomson, founder of Champion Paper. Laurel Court is one of the finest surviving residences built during this elegant era.
The two story home, with 36 rooms and nearly 20,000 square feet, was designed by architect James Gamble Rogers. The Beaux-arts design resembles the Petit Trianon, the home of Louis XVI and Marie Antoinette in Versailles France.
The home features a grand staircase imported from Europe, inlaid marble floors, and a music room finished in gold leaf. The dining room is adorned with sterling silver light fixtures and ornate carved trim. The library is paneled in rare African rosewood, and the billiard room is paneled with figured African mahogany. In the center of the home is an atrium with a removable glass dome.
Complementing the property are French Château-style cottages, a French country-style carriage house, and expansive gardens. The grounds include a formal French garden with marble statuary and carved stone balustrades, perennial gardens, a Japanese garden with Koi ponds, and a pool lying just beyond a wisteria-covered pergola.
At the edge of the Laurel Court property, Peter Thomson built a lovely house for his daughter Mary Bell and her husband Walter Randall.
When Peter G. Thomson died in 1931, Mrs. Thomson moved nearby to the Caldwell/Prather Dower House. Laurel Court was sheeted and closed. Large plants from the atrium greenhouse were moved to Krohn Conservatory. Later, Logan Thomson and his family returned to reside in Laurel Court.
Laurel Court remained in the Thomson family until 1947. In that year, the property was purchased by developer Louis Richter and donated to the Archdiocese of Cincinnati. Archbishops John T. McNicholas and Karl J. Alter occupied the property until 1977. During this period, the property was divided to construct McAuley high school and the Mother of Mercy convent. In 1977, the property was purchased by Donald LaRosa and used as a corporate headquarters until 1990. It was then owned by Roger Loth who resided at Laurel Court from 1991-2000. The Moyer family purchased the home in 2000. Judy and Larry Moyer are the current caretakers of historic Laurel Court.
Special Events Designed Just for You
Consider Laurel Court for your own special event such as:
Holiday festivals
Fundraisers
Concerts
Class reunions

Family reunions
Weddings
Wedding receptions
Rehearsal dinners

Lectures
Corporate workshops
Corporate retreats
Retirement parties
We can accommodate groups of approximately 60 people for most events. We can accommodate several hundred guests with advanced preparation.
If you would like to celebrate a special occasion for your family, friends, or Company, please click here and we will help you plan a memorable event at Laurel Court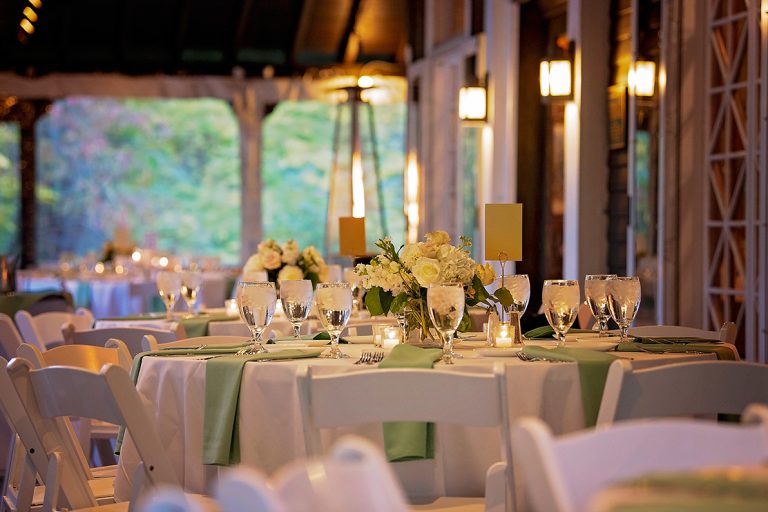 Milford
CAPACITY : 250
LOCATION : Milford